What People are Saying
Below are just a few of the testimonials we received from some of our clients. We strive to make your landscaping experience a joyful one with results that you can enjoy for years to come.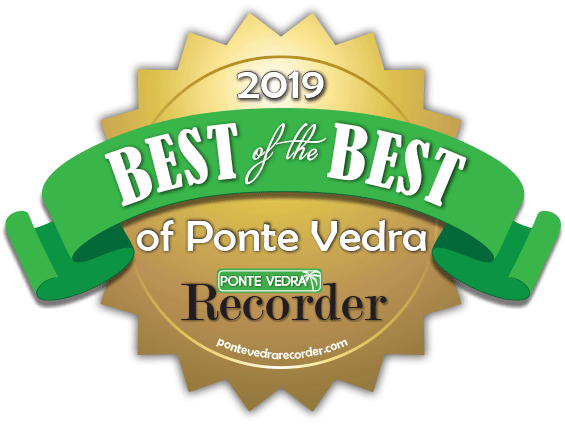 "Kathy, thank you for your superior service! We appreciate the rapid call to service during such a busy time as post Hurricane"

John R.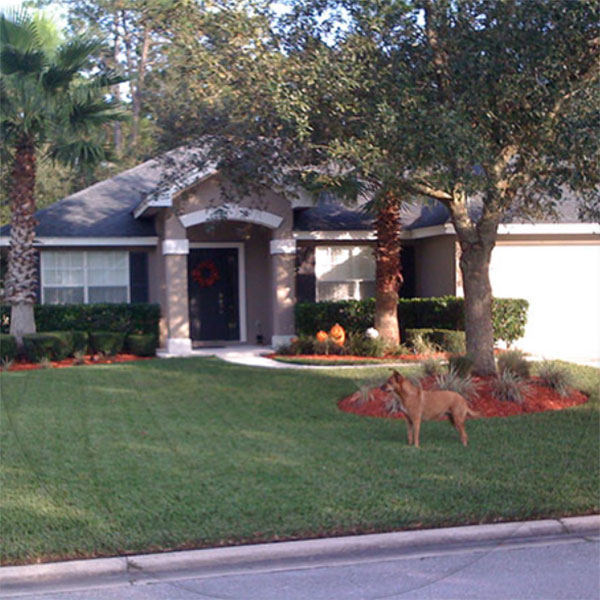 Affordable Tree Trimming
"Kathy's crew was great. They did a great job trimming back all the branches of the live oaks that surround my house. They were careful and professional and I was thrilled with the price. They also did a large bed with plants and mulch along the back of the property which I can't stop looking at it so beautiful. Thanks Kathy."

Jv of Sawmill Lakes
We had a lot of compliments
"Kathy, The yard looks beautiful, we love it.
Thanks so much for bringing over a variety of plants for me to choose. We've had a lot of compliments! Expect more business from Plantation Oaks families.
Ponte Vedra Beach
We Are So Thrilled with the Results
"I wish you could see how beautiful our yard has become under Kathy's skillful touch. We could never have designed, planned or carried out the work that has turned the area behind our house into such a delight. She listened to our thoughts and needs and then, by the skillful use of plantings and pavers, made the yard accessible and eye-catching. We are so thrilled with the result! The only problem I have now is that I find I interrupt my chores to look out the window, sit on the patio, and knit on the porch. It is really a dream come true for us!"
JB of Sawgrass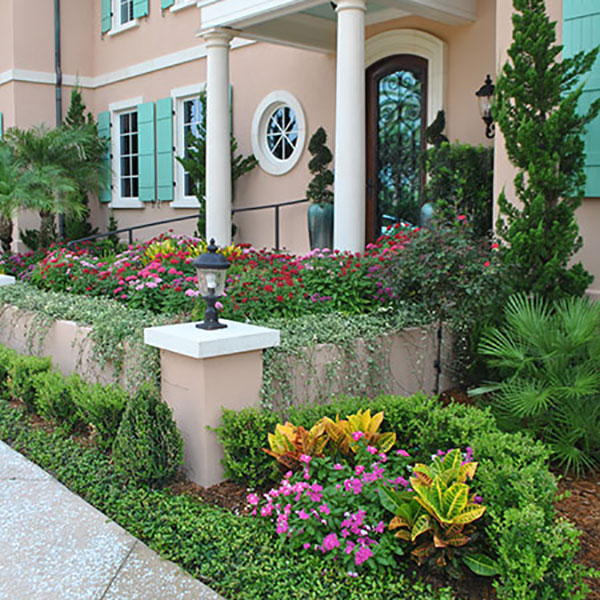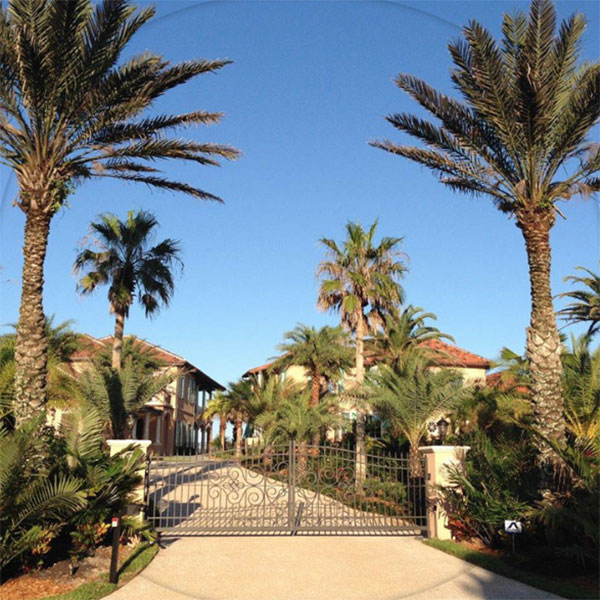 Above and Beyond
"Kathy of Kathy's Creative Gardens is a lovely and professional Master Gardener will to go above and beyond for her clients.I have used her for two properties and she has changed our outdoor spaces from boring, old, traditional, etc…to lush, colorful and gorgeous! She carefully took my feelings about what the gardens should look like into consideration when coming up with the plan and then got everything done in a very timely manner.She works well with contractors and other service providers (roofers, for instance!) and makes big projects seem really manageable.I have used her lawn service for the past three years and her employees are careful and hardworking. As far as budgeting, she was right on target, which is rare and admirable! I have only compliments for Kathy…she is great to work with!"
JM of Ponte Vedra Beach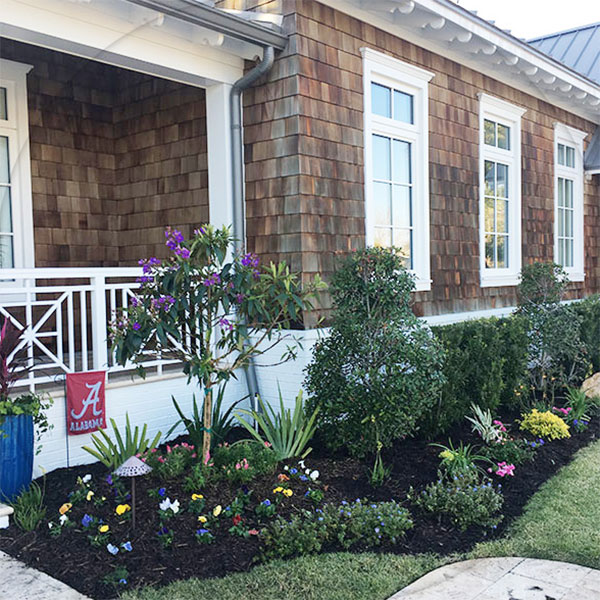 A Pleasure to Work With
"Charles and I are thrilled with everything you, Rigo and crew did to make our yard so much prettier, and presentable! THANK YOU! You are such a pleasure to work with, and your crew is first rate! We will be in touch as Spring/Summer comes along for additional plantings, etc.
In the meantime, keep up the great work."

Ponte Vedra Beach
"Kathy – Thank you for all your help in our fire pit project! We think it looks great & looking forward to many relaxing nights by the fire! We appreciate you!" TO
"Kathy & Crew, We love the "fresh" look you provided last week. The flowers & mulch look great! See you next time."

JG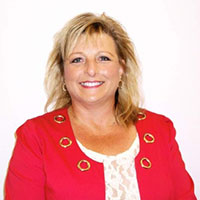 Kathy Esfahani ~ Master Gardner
Kathy's Creative Gardens offers free consultation and estimates for all sizes of landscaping and garden projects. From the trees to the pavers we can create a landscape that's right for your space and your budget. Kathy our Master Gardener has the experience and knowledge to make your ordinary spaces extraordinary. Schedule an Appointment Today!
Join Our Newsletter
Join our monthly newsletter and receive tips on what to plant and what to do to keep garden healthy beautiful.